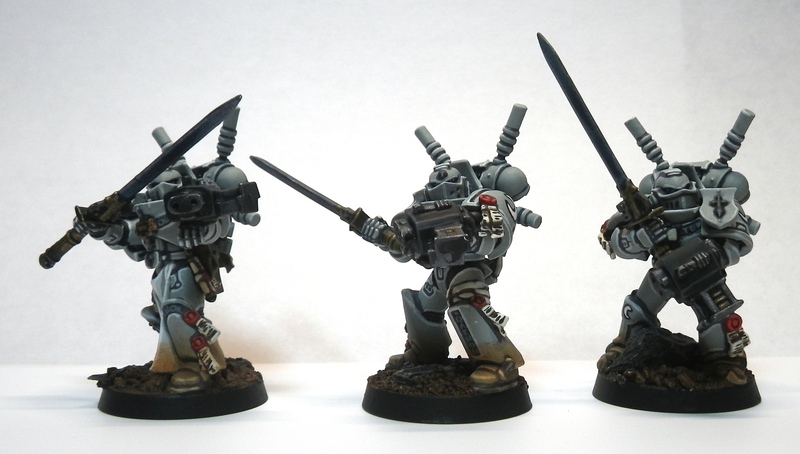 I inherited a couple squads of Grey Knights from a player who had planned to start an army but then decided against it, so I thought it would be a good ally for my Blood Angels and Executioners.I built the first squad as an Interceptor squad, since the idea of a jump pack unit with power weapons and a heavy flamer seemed really impressive to the Blood Angel player in me.
I chose a light grey color scheme for a few reasons. First, I'd never done one before. Second, I wanted to stand out from the mass of drybrushed silver Grey Knights. Plus, it's a throwback to the scheme I remember from 2nd Edition. Finally, it gave me a chance to base the army on one of my favorite superheroes, Moon Knight. In homage to him, I wanted the shades to be very dark grey but the highlights to be almost white.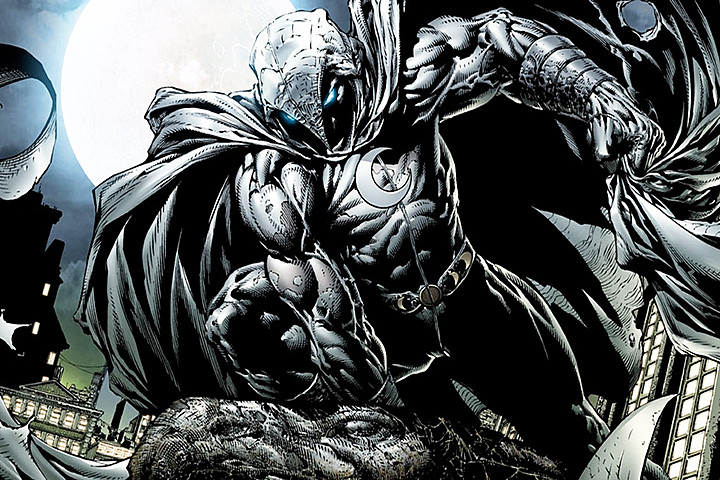 Moon Knight also provided much of their background, from their name and basing on the moon to their penchant for flaying victims to their crescent moon iconography.