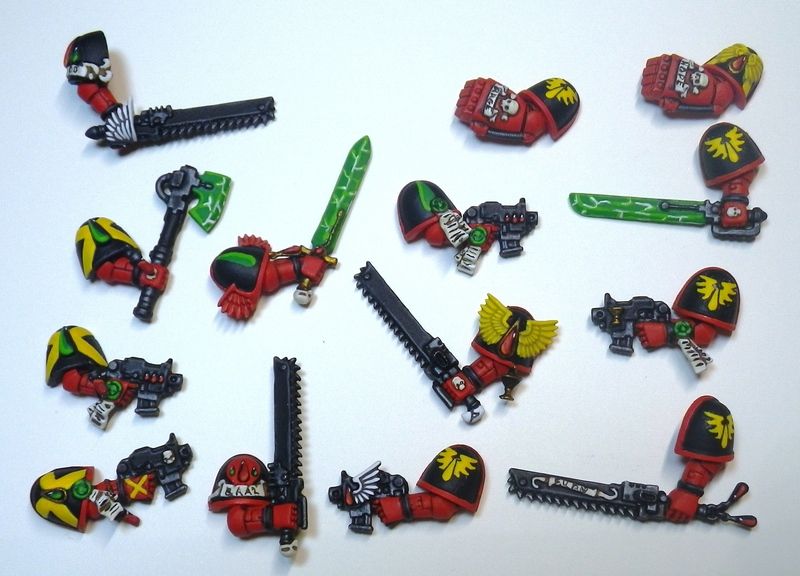 I make a big deal about magnetizing the arms on a lot of my models. It saves you money and gives you options, and its a great thing to do. However, as I've been playing my Blood Angels more, I discovered that I'd only done half the work. My Sergeants all have magnetized arms, but I didn't have a collection of arms to swap out. I only really painted one set of arms as I painted each model, so my options are very lacking. In particular, I was really missing bolt pistols and chainswords, the basic armaments that are really useful to have but weren't exciting to paint.
To fix this problem, I built 14 more magnetized arms to round out my collection. These will allow me to play my Sergeants just about any way I want (I'll still have to make some hand flamer arms at some point).
So there you go. Not a really exciting bit of hobby progress, but certainly useful.