The Baal Strike Force is the detachment included in Codex: Blood Angels, and it definitely is a competitive alternative to the Combined Arms Detachment (CAD). It includes a compulsory HQ, Elite, and two Troops choices, and has all the optional choices of a CAD, along with an extra Elite slot. In essence, you can think of it like a CAD with an extra, compulsory Elite slot. In exchange for these compulsories, your warlord can re-roll his warlord trait as long as he rolls on the Blood Angels table, and all of your units get The Red Thirst, gaining +1 Initiative when they charge. Be careful on that Warlord re-roll. I see a lot of players assume they get it when rolling on the Warlord Trait tables in the main rulebook. To my knowledge, only the CAD allows re-rolls on those.
Due to their very similar requirements, you will always have to compare the CAD to the Baal Strike Force when deciding how to build your army. A compulsory Elite slot is no hardship given Blood Angels many excellent Elites choices, and an extra Elites choice can be very handy. You're really deciding on whether you want Objective Secured or The Red Thirst.
In general, if you're planning on taking a shooty army or winning your games with a heavy scoring presence, Objective Secured is by far the better choice. If your army intends to get into combat and win by wiping out the enemy (at least to the point that it is easy to hold objectives without Objective Secured), then The Red Thirst will serve you better. If you decide to go with a Baal Strike Force, what type of army should you build?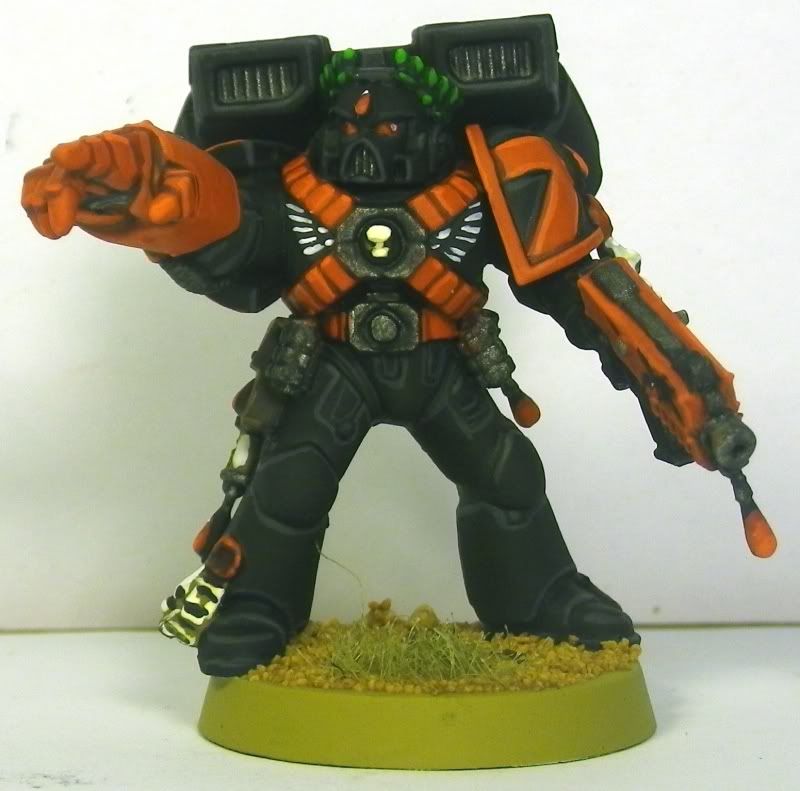 A fast and aggressive one. Your units get a big buff when and only when they charge. This makes fast assault units your best choices, and you should really capitalize on your four Elites choices, with Sanguinary Guard, Death Company, Vanguard Veterans, and Assault Terminators doing much of the heavy lifting in your army. Don't neglect your fire support; you have just as much access to these choices as a CAD and they play a vital role in allowing your assault units to reach the enemy.

The biggest difference is that there is very little reason to take more Troops than required. Tactical squads get very little benefit from The Red Thirst. Assault Scouts get a decent benefit, but will usually be outperformed by more mobile choices in other slots. It's an odd sensation choosing Troops based only on their own merits rather than an advantage given to them by their slot, and it's taken me a while to wrap my mind around.
The Baal Strike Force gives some very substantial benefits and encourages the style of Blood Angels army that I want to run anyway. To my mind, this makes the Baal Strike Force the gold standard when it comes to Blood Angel Detachments, and I have to seriously consider whether it's worth trading The Red Thirst for the benefits provided by other detachments and formations.