Predator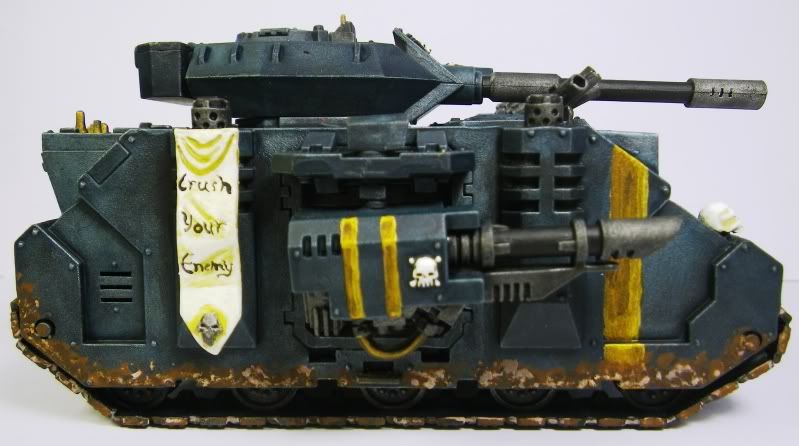 The Predator is the most basic Space Marine tank. It overall dropped in price in the latest codex, and has respectable armor and a decent range of weapons. It comes base with a turret-mounted autocannon, which you can upgrade to a twin-linked lascannon. For sponsons, it can take either heavy bolters or lascannons. This means that you can equip it for either anti-infantry or anti-armor.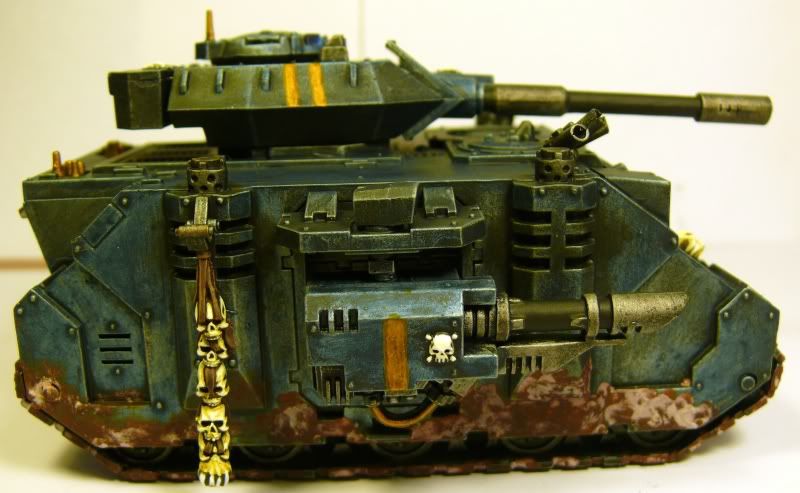 The anti-infantry load-out is pretty straightforward, with an autocannon and heavy bolter sponsons. The anti-armor configuration can take either the autocannon or twin-linked lascannon for the turret along with lascannon sponsons. In both cases, the Predator provides solid firepower for the points. However, it has very stiff competition from other Heavy Support slots. The anti-infantry Predator really can't compete with a Thunderfire Cannon. The anti-armor Predator is slightly less points efficient than a Devastator squad, but it is tougher against most of the firepower on the table and more mobile. If you want a Predator to do some damage, I suggest going all lascannons.
The Predator only really benefits from Iron Hands Chapter Tactics, but it is a significant benefit. It's worth noting that the Imperial Fist Chapter Tactics destroy the balance between Predators and Devastators; giving Devastators Chapter Tactics makes them far superior, so don't expect to see Predators in an Imperial Fists army.