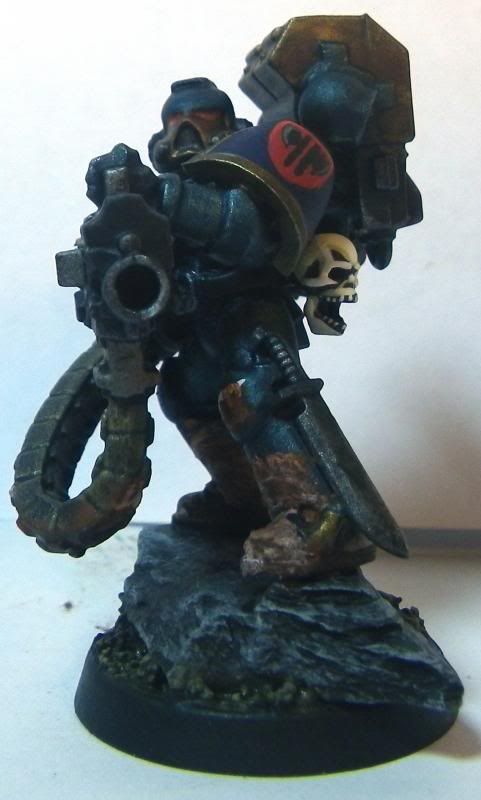 I recently played in a Kill Team tournament, and I took an Executioners Sternguard squad as my team. Based on the rules and the type of units I was likely to face (and the fact that it's only 5 points), a heavy bolter seemed like a good addition to the team. I didn't have one painted up, but I did have the model, and a rainy period was preventing me from priming any more Ultramarines. It was time to paint another Executioner.
This model has been hanging around on my painting desk for years. I think he was originally intended to be a Blood Angel, so he's built as a very basic marine. I did slap a knife and skull on him to make him more Executioner-ish, but he's my first Sternguard with a standard helmet. Even so, I think he came out well and will fit into the squad.
Next up should be more Ultramarines, though I'm assembling some new additions to the Executioners as well.