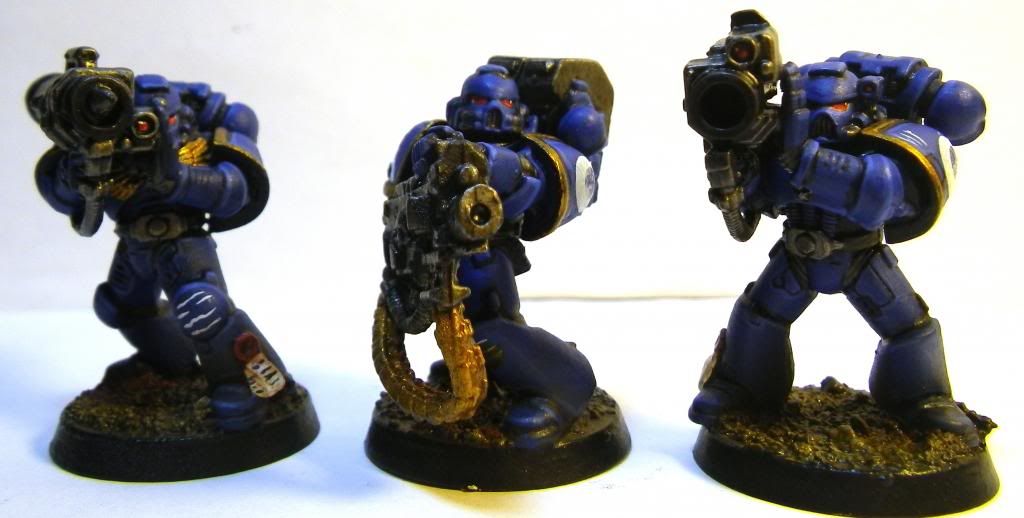 I've been away from my painting desk for about a month and a half due to traveling and moving, but my painting desk is set up now and it's back to work. For my first project, I grabbed three more Ultramarines Devastators and painted them up.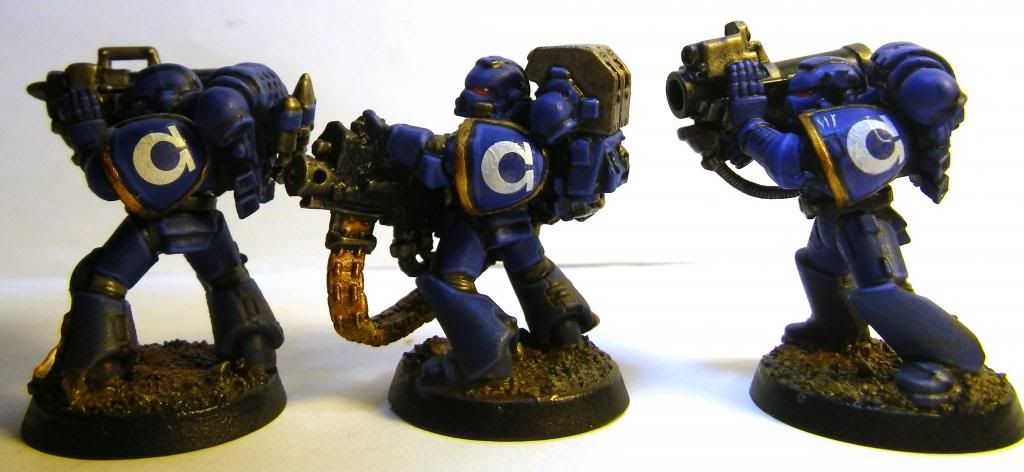 Next up will be three more missile launcher and that will be the end of the heavy weapons. After that, I plan on painting up a small Assault squad.
It's good to be back!