My next commission is a roughly 1,850 point Ultramarines army. Now that the army has been delivered to me, I've been itching to get started and paint up all that bare plastic. Here's my first model to test out the color scheme.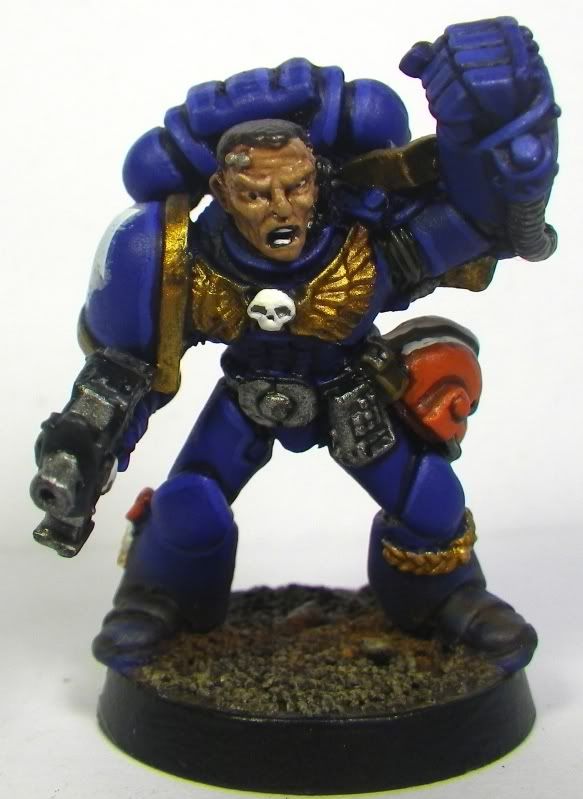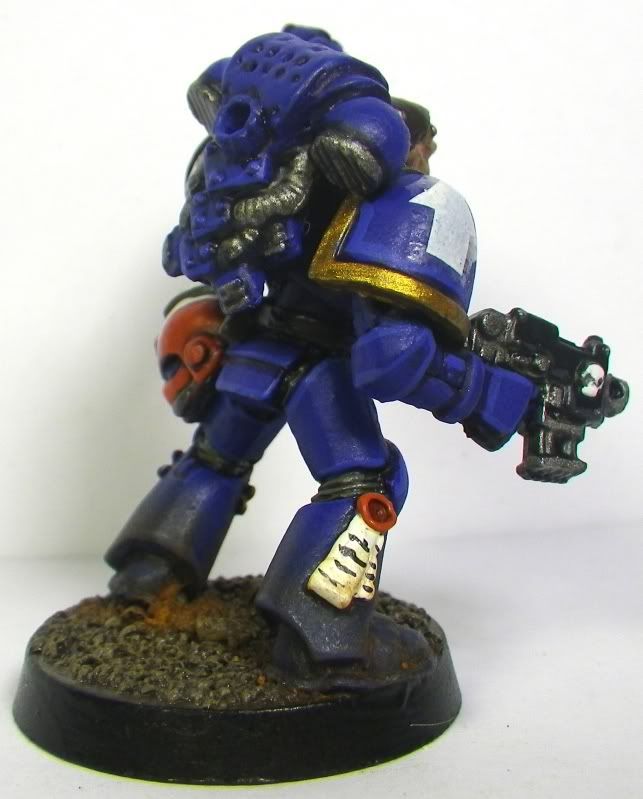 He's a pretty old power fist sergeant model that I've always liked. The client requested a very classic Ultramarines 2nd Company scheme, which I think I've managed to recreate pretty well. I'm using the Reaper Master Series paints for the armor, Ultramarines Shadow, Blue, and Highlight. This is my first real experience with these paints and I like them. Their coverage is much smoother than GW or P3 paints, though they need a few more layers to get flat coverage. I'm really enjoying working with them so far.
Expect to see lots more Ultramarines soon.