Here are a pair of Crusaders I painted for my client's Grey Knight army. I've always loved these models, so I really enjoyed painting them. They're the finecast versions, and they were pretty good except for a large bubble at the tip of one sword. That was a little tricky to sculpt over with green stuff, but I don't think anyone will notice it.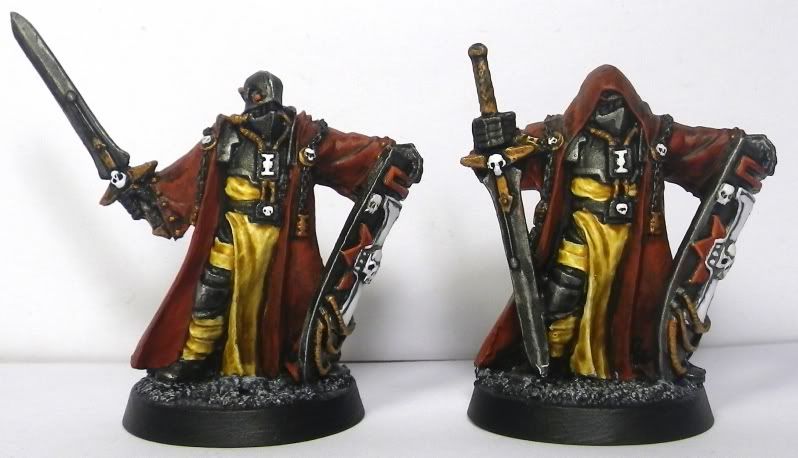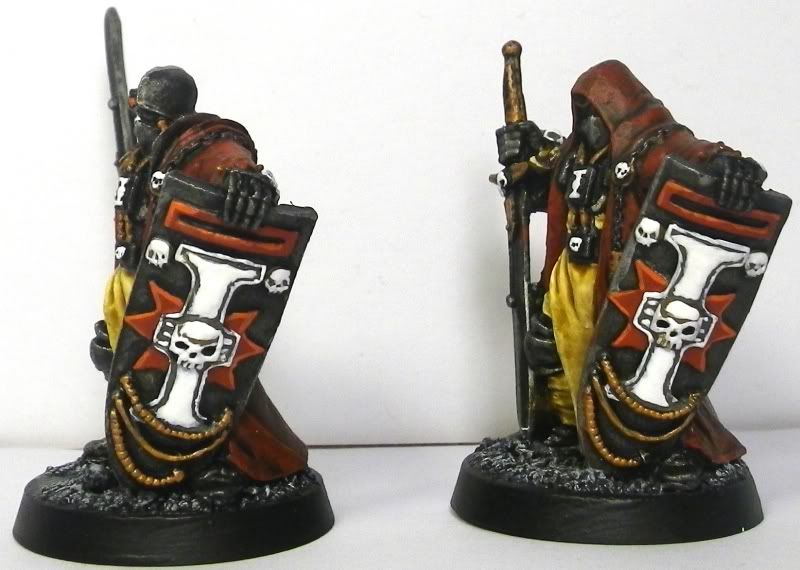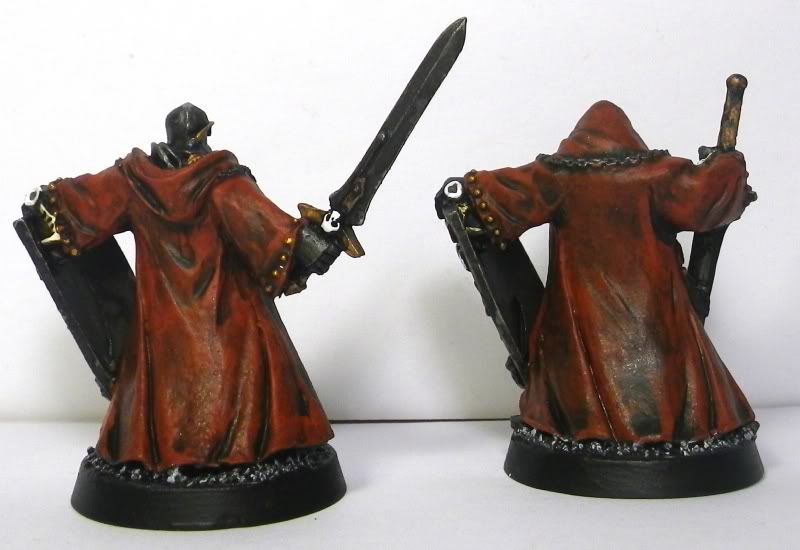 I wanted to tie these models with the Grey Knights using the army's main colors of red and white (and of course silver). However, I wanted the Crusaders to look dirtier and less well cared for than the Grey Knights. After all, they don't each have a team of serfs maintaining their wargear. I'm pleased with the overall look; they're gritty enough to work for the Inquisition.
Next up is Mordrak and his Ghost Knights, as well as the test model for my Ultramarines army commission.