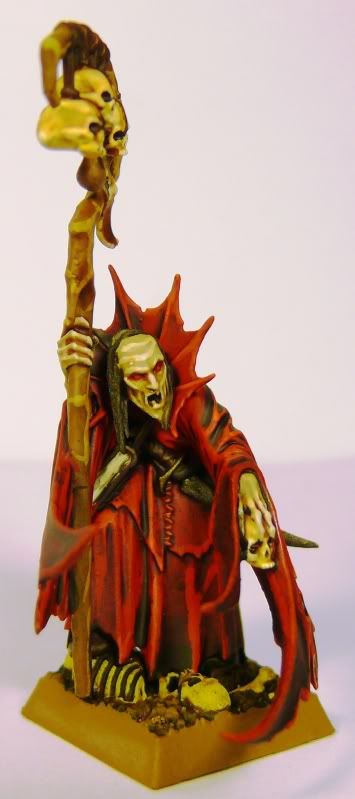 Here's my latest Fantasy model, the relatively new plastic Necromancer. I really like the model (much more so than the older metal models), and it had a fair amount of texture on it, making it pretty fun to paint. I used the same method for painting his robes as I did for the Techmarine's armor, but I finished with a Soft Body Black wash. It produced a pretty cool effect, in my opinion.
However, when I took him outside to varnish him, I noticed that he had a piece of dust stuck in the varnish. When I tried to pluck it off, he fell to the ground and bounced off the balcony. I found him in the dirt, with dirt stuck in the still wet varnish. I had to clean him off, repaint several areas (mostly the forward pointing parts of his robes). That's why they don't look quite as smooth as the other sections of his robes.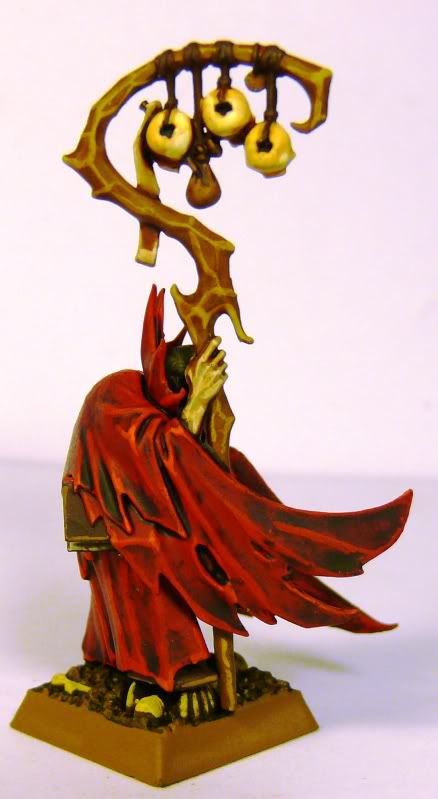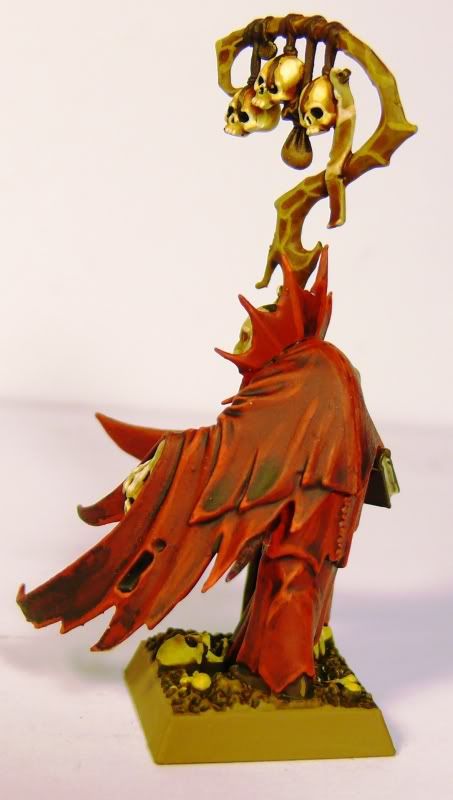 Now for some sad news. While I've spent some time working on my Vampire Counts army, I haven't gotten any games in with it. I've had some time to game, but 6th Edition 40K has really monopolized my attention. While I still plan to start playing Fantasy, I don't feel comfortable jumping into a tournament having never played a game of 8th Edition Fantasy. Therefore, I won't be playing in the upcoming tournament.